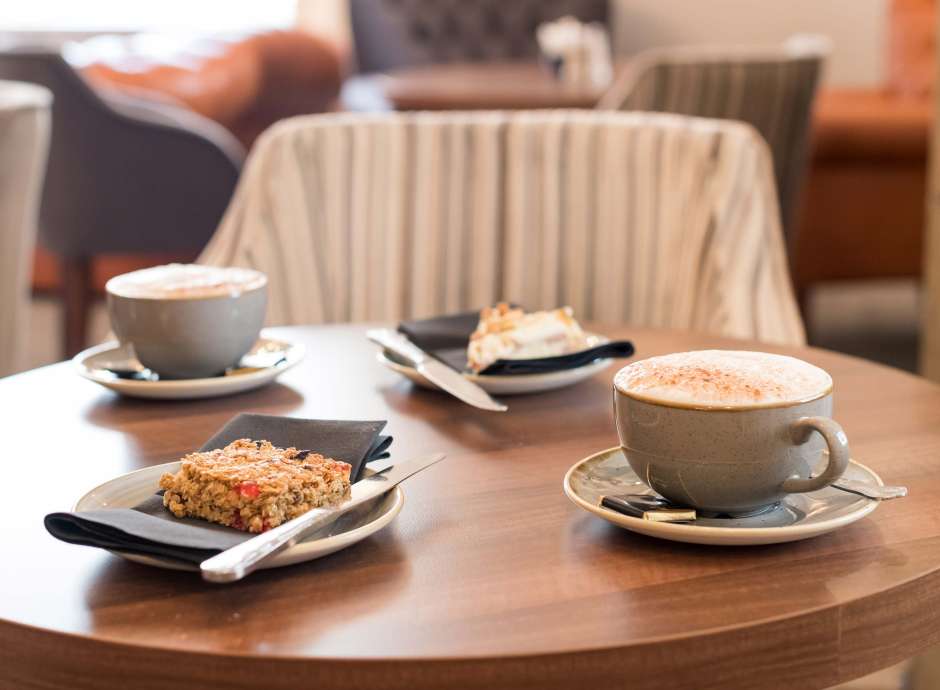 Casual Dining & Coffee Shop
In the Centre of Barnstaple Town
Open 7 Days a Week:
8am - 10pm
(Hot food served 11.30am - 2.30pm & 6pm - 9.30pm)
Sumptuous surroundings await you in our cosy RF Lounge & Bar in North Devon.
The lounge at the Royal and Fortescue is a fabulous spot, right in the middle of town, for a comfortable time-out. Smart surrounds, huge comfy armchairs and a very well-stocked bar make this as good a find for a morning flat white as it is for a casual lunch or supper. Or head to the lounge after dinner to sink into a leather sofa and share a good bottle of red. 
Scroll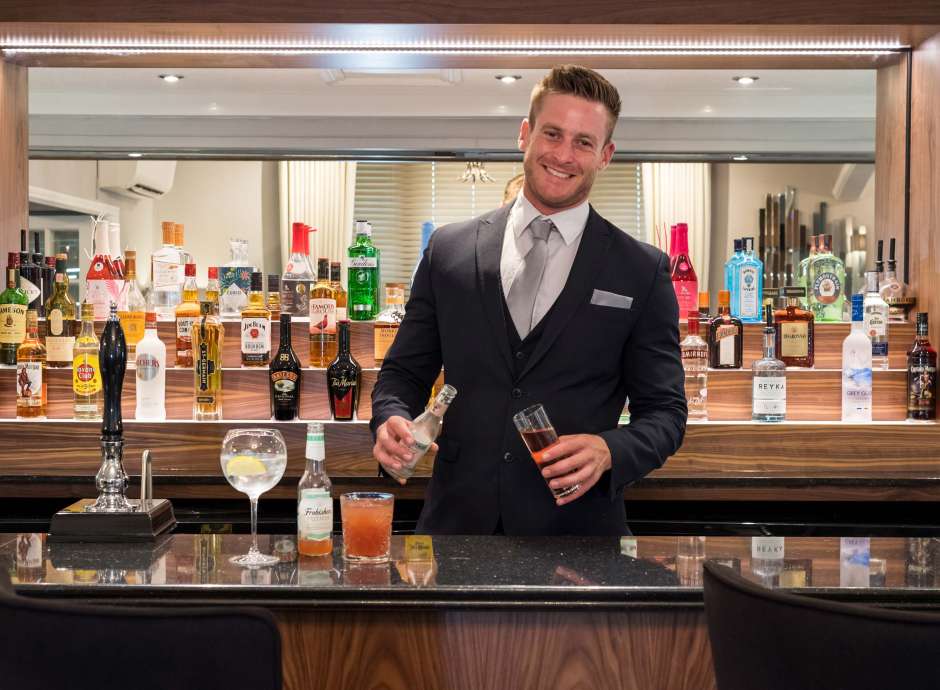 We'll Make Sure You're

Well Looked After

Snuggle down in our cosy lounge and as you let our friendly and attentive team take care of everything, with large cosy armchairs waiting for you to relax in this is the perfect destination for a light lunch or hearty evening meal. Our bar is well stocked and we'll make sure you're well looked after as you simply relax. 

Please let us know if you have any special dietary requirements, we can cater for all your needs. Vegetarian, vegan and gluten-free options available.
Scroll
RF LOUNGE & BAR MENU
Served Monday - Sunday
Available 8am - 5pm (Hot food: 11:30am - 2:30pm) 
RF LOUNGE & BAR EVENING MENU
Served Monday - Sunday
Available 6pm - 9:30pm 
More from The Royal & Fortescue Hotel